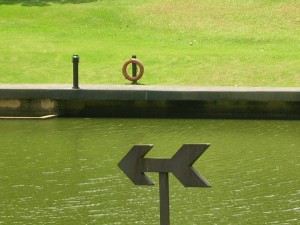 It seems like everyone and their mother has something they recommend when it comes to getting van insurance – but what do you actually need to do in order to get it cheaply?
Well, while the van insurance industry may seem labyrinthine at first blush, there's actually quite a bit of useful information out there on what it takes to get the best van insurance rates you possibly can. It can be exhaustive looking for them on your own, so in the interest of saving you time and effort, here are a few things that are sure to save you some cash when it comes to making sure your van has the proper cover.
Go with a name you can trust
When it comes to securing an insurance policy, you need to know that you're dealing with someone that isn't operating out of the back of a Vauxhall Astra in some dark alleyway in Staines – you've got to go with the real deal. All too many drivers have been drawn in by 'a friend of a friend' that can get them a cut-rate premium without sacrificing any cover only to have it discovered to be a scam when they're pulled over for a routine traffic stop by the police.
Don't let this situation happen to you: not only are you out the cash you paid to this fraudster, you're also going to end up being hit with a fixed penalty for driving without insurance. You can prevent this by choosing a broker or insurer that you know is on the level, and you can rest assured that your insurance paperwork will be valid in the event the police pull you over.
A professional van will get you discounts
Once you've selected a commercial van insurance provider that you know is real and well-respected, make sure your van is fitted out with racking or shelving in the back and that your company logo is displayed prominently on the side. Many insurers will reward your professionalism by offering a 5 per cent to 10 per cent discount, as the expense, care, and attention you spend on your commercial van is oftentimes interpreted as you being more serious and dedicated to being a long-term customer, which reduces insurer liability.
However, when it comes to fitting your van with expensive security systems, you may want to think twice. Yes, insurers will reduce a premium if your vehicle has an immobiliser or other such security measures, but the cost of having these measures fitted can be more than what you're going to get in a discount. It's a false economy to spend more for less, and besides most insurers are much more concerned with the amount they have to pay out on a car accident claim than one for vehicle theft, so don't lose sleep over missing out on a few extra quid here and there.
Make sure you're getting the level of cover you need
Finally, you need to be very picky when it comes to the policy you end up choosing, as you need to ensure your van has the right level of cover. It may be a bit more expensive at first to go with additional cover, but as far as value for money goes, if your van breaks down and you need to pay out of pocket because you didn't decide to take out breakdown cover, you're going to most likely end up paying much, much more than you would have if you had simply taken breakdown cover from the beginning.
Likewise, if you use your van for transporting goods for clients, or if you've got expensive tools needed for particular jobsites, you should consider taking out a goods in transit policy. This cover protects you from loss by insuring the contents of your van in the event of accidental damage or theft, and you can even include cover for stolen, lost, or damaged tools as well – and nothing's worse than having to replace all your tools and a customer's goods out of pocket in the event of some unforeseen occurrence.
© 2012 All rights reserved. Reproduction in whole or in part without permission is prohibited.
Image: Direction by mikecogh