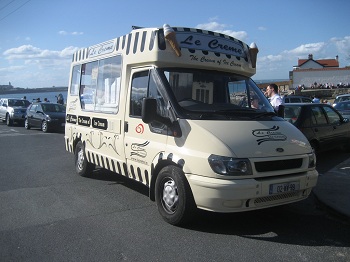 It's a jungle out there, and you need to be prepared for a fight when it comes to finding the best insurance quote you can – but it's not an impossibility, even if it might look like it sometimes.
The car insurance and van insurance industries are absolutely cut-throat when it comes to finding cheap and affordable price quotes. It's simply a product of the time, as costs are up for insurers due to high levels of insurance claims – costs which they recover from their customers by hiking premium prices nearly constantly – but even in the face of such a vicious cycle there are ways to get the best absolute cover for your needs without breaking the bank.
'Best' doesn't necessarily mean 'cheapest'
One of the first things you need to realise that you may want to steer clear of any insurer offering cut-rate cover. Just because it's the cheapest commercial van insurance you can find, there's no guarantee that the level of cover you're purchasing is going to hold up in the event of having to make a claim yourself – and while you may think you're being frugal by not paying so much up front, it can be a false economy if you end up having to pay out of pocket for an incident that your policy doesn't cover!
Instead, what you need to focus on instead is finding the best value for money when it comes to a new insurance policy. Whether this means finding a rival insurer that's going to offer you the same level of cover that you have now but at a better rate, or selecting a policy that is identical in price to your current one but boasts higher levels of cover, it's up to you – but never trade your current policy in for something with less cover, just because it's less expensive.
Don't be afraid to shop around
If you've just gotten your renewal paperwork in the post, don't feel like you're stuck with just automatically renewing with your existing insurer. In fact, the majority of insurance companies have no compunctions about charging their 'loyal' customers more and more every year, relying on customer apathy, while instead only offering their best deals to new customers.
Instead, you should consider using a price comparison website to look for several new insurance quotes all at once, as doing so can save valuable time and energy. As insurers do reserve their best deals for new customers, you're likely to have a raft of quotes to choose from if you use a comparison site; just keep in mind that not every site uses the same insurers on their panel, which means that you may need to try two or three comparison sites to get the widest selection of price quotes.
Just remember: what you're looking for is the best value for money, not the cheapest cover, so don't be tempted by bargain-basement premium prices. Not only that, but don't ever take your auto-renewal notice for granted, as your insurer has absolutely no vested interest in rewarding your loyalty, so don't feel any compunctions about dropping them like a hot potato and perusing a comparison website for a better deal.